You are looking for an alternative to Adobe PDF, if possible free of charge and without a subscription or cloud obligation. Then you will certainly find what you are looking for at 7-PDF!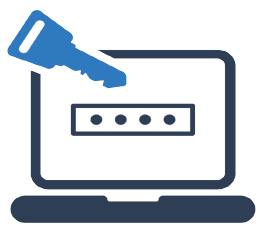 We are a German PDF software manufacturer and are known for our mostly free PDF solutions and our inexpensive Lifetime license model, which we offer you with our PDF professional editions as an alternative to the top dog Adobe. Take a look at our mostly free PDF software catalog and use our alternative PDF software programs for Windows 11/10/8.x from today - like ours among others:
An absolutely professional, Citrix-capable PDF printer (free as a Community Edition) that can also be used centrally as a network printer on Windows Server systems. The PDF printer offers a wealth of functions such as MultiDoc, PDF backgrounds, watermarks, SFTP and HTTPS upload, sending emails with Outlook or directly via SMTP, etc. Further information...
Edit PDF but easy! This premium PDF editor for editing PDF documents can be used directly with Microsoft Word (all Windows Office versions)! Further information...
Whether you want to combine PDF files or split PDF documents, as well as rotate or extract individual PDF pages. With this Swiss army knife for PDF files, you are guaranteed to get it easily under Windows 11/10/8.x. Further information...
The PDF converter for Windows for converting a wide variety of file and graphic formats directly into PDF format. Windows Explorer Extension and Console Application included. Further information...
Smart PDF solution for your Windows to convert URLs into PDF. Links and the design of the website remain completely intact in the generated PDF and, for a change, look really good when printed out on the printer. Further information...
We attach great importance to all our PDF programs, for you cheap and calculable license costs. We have completely eliminated the word "subscription or on a ...yearly or monthly bases ... ;-)" from our vocabulary and are also offering you future release versions without additional license costs. In plain language, this means that licenses purchased by you once entitle you to be able to use new versions to their full extent. That's fair, isn't it!
If you buy from us, you acquire a license from a local German medium-sized company and not from a software company - guaranteed fully GDPR compliant and 100% secure! And if you have any problems, you will receive support directly and free of charge from us. Switch to 7-PDF software today and purchase your personal 7-PDF lifetime license today. Save a lot of unnecessary money for expensive PDF programs in the subscription.