"7-PDF is freeware and free, right?" In general, most of the programs are in fact available as freeware or at least as usable shareware. If you need premium functionality that is not available in the free editions, or if you would like to use our PDF solutions commercially, you could focus on the licensed premium versions, and these are all available as advantageous "lifetime licenses".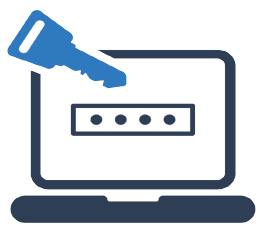 Because the topic "Lifetime License" raises the question in your support inquiries, what exactly is meant by that, we would like to use this page to explain to you exactly where the advantage is!
If users and companies prior to a license purchase at 7-PDF, Germany, they are often on the terminology of the "Lifetime license". Basically they buy from us a functional unrestricted license per named user for one of the Premium PDF editions. After purchase, you will receive a license key by e-mail to activate this license within the already installed 7-PDF freeware or shareware version to switch to the unlimited premium version. The big advantage of our "Lifetime licenses" is that even new release versions can be used with the purchased license key, without compromise and in full - so on "lifetime". Our licensing fee for a single program is only payable once! Moreover, there is no such thing as software subscriptions that would have to be renewed again and again, perhaps you may know this from paid virus programs.
We find the software, as usual in the 1990s or early 2000s, to buy once, and good. We are not friends of software subscriptions, or an annual or monthly fee. Cloud-based PDF providers use this method of payment which usually complies with the corresponding PDF functionalities.
So it's just this license model of the "Lifetime Licenses" that differentiates us from other PDF manufacturers. Lifetime licenses have been our model of success for more than 10 years now. A license owner knows exactly that he has to pay once, and we will not deviate from this model of success in the future either.
The advantages of our successful "Lifetime license model" listed again
Once you buy a Lifetime license, permanently use our PDF Premium Edition with no hidden costs. No ABO no hidden advertising!
New release versions of our programs can always be used with your acquired license permanently and without restriction.
A purchased license is not tied to either the hardware or the operating system. After a system change, simply re-enable the software with the acquired license key!
Advantageous NamedUser licensing model*.
No monthly fees as with other providers.
The software is installed locally on your system and runs locally without internet. All data, documents, etc. remain on your system.
*We generally license according to the NamedUser principle (per Windows user, one license), which has the additional advantage that you can usually use our license parallel on your PC and also on your laptop as long as the NamedUser or Windows Login name is the same on both systems.
If you have any further questions, do not hesitate to contact us . We are happy to answer your questions!