Edit PDF: Edit PDF files for free with Word!
---
Your correct PDF to Word converter for the following requirements:
If you want to edit a finished PDF, good advice is often expensive! Many of the tools that let you change PDFs are expensive to buy, and then they do not promise what you expect. But how can you later edit a PDF file? We show you how to do it easily and comfortably! Why should not you use Microsoft Word for PDF editing if you have already installed it on your system? In this article we show you step by step how easy it is to edit PDF files with Word! For this we use our own developed PDF Converter for Windows 10 / 8.x / 7 etc., by the way one of the best PDF to Word converter on the market!
PDF files are actually a standardized vectorized graphic format that can not be easily edited with a word processor such as Microsoft Word. Especially not if you want to have the layout of the existing PDF document 1:1 in Microsoft Word. You do not want to copy all the tables in the PDF, tables of contents, texts and graphics and have to type them again!
Open and edit PDF in Word
Vectorized PDF documents are standardized formats that can be read with our PDF to Word Converter, and converted into a Word format. The layout of the PDF document is usually 1:1, so true to the layout. After converting the PDF to Microsoft Word, you can then start editing the PDF file directly in Word.
How to edit and convert a PDF, the following graphic shows it: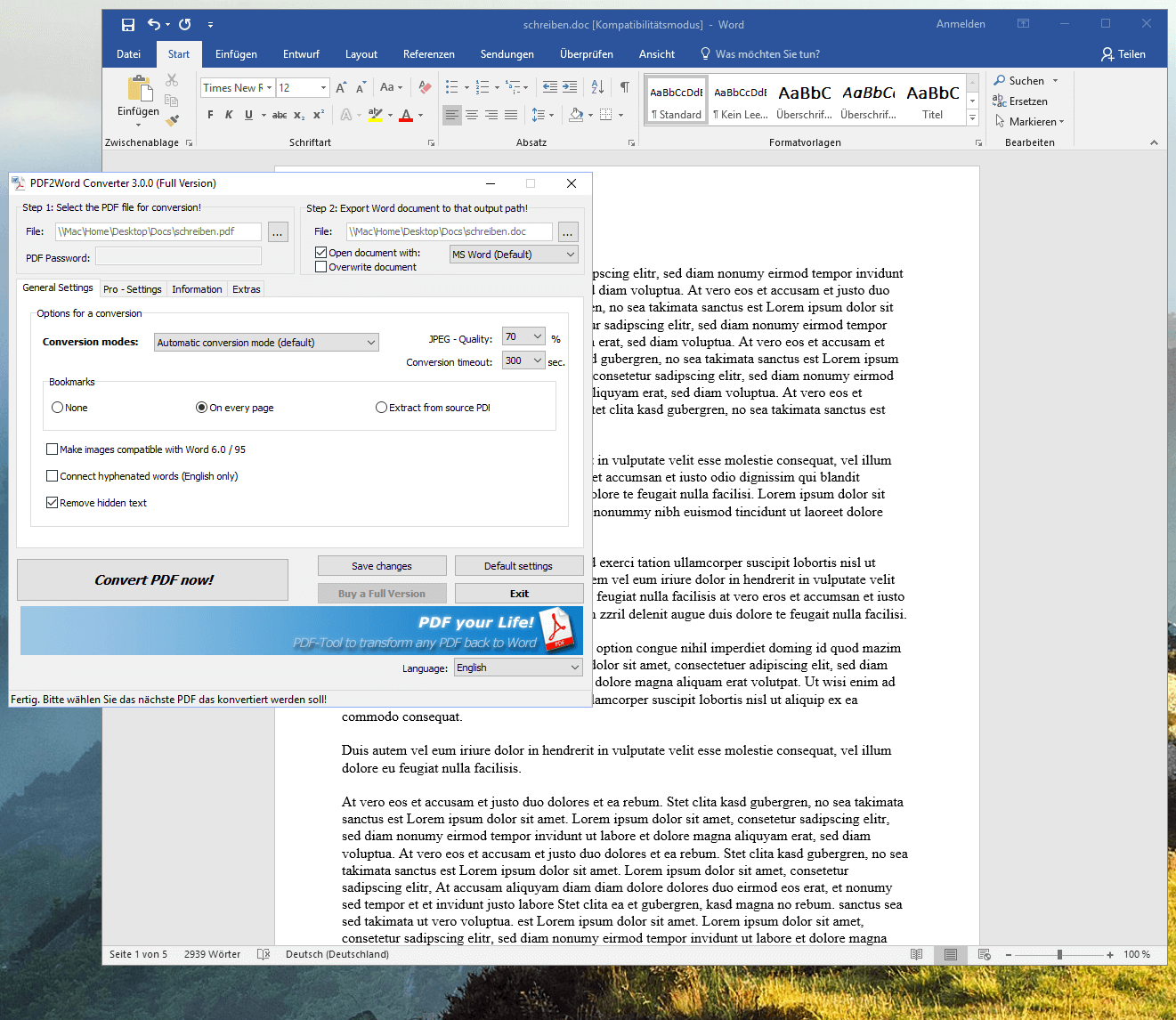 To edit your PDF document in Word, select the desired PDF document in our PDF to Word Converter, then press the "Convert PDF now" button.
The PDF is automatically loaded into Microsoft Word after conversion with our converter, and can then be used and easily (post-) edited. The layout of the PDF document should be preserved, if it is a vectorized PDF.
How do you edit a PDF with OpenOffice or LibreOffice?


Would you like to edit your PDF with OpenOffice? Have you been using the free Office Suite Libre Office on your PC for years instead of Microsoft Word? Great, then you can also use it directly to edit a PDF! The above procedure also works directly with LibreOffice and OpenOffice. To edit the PDF you just take the free Office packages, converts the PDF with our converter and then edited the PDF documents easily with Open Office & Co. Our PDF Converter supports direct import of PDF files into OpenOffice and LibreOffice!
Convert PDF to Word directly in Windows Explorer
By installing our PDF to Word Converter on your system, you can also directly convert PDF files to a Word format using Windows Explorer. The context menu of your Windows Explorer is automatically extended by an "Convert PDF to Word" menu item after installing our PDF to Word Converter: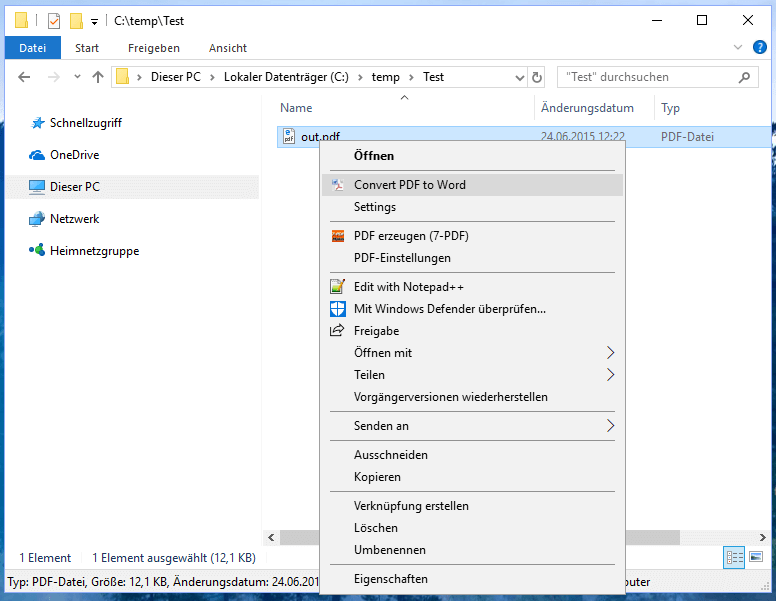 In Windows Explorer, select a PDF document, right-click it and start converting the PDF to Word. The PDF is then converted into a new Word file and can then be edited with Microsoft Word, directly.
You can also select several PDF documents in Windows Explorer and have them converted to Word via the context menu automatically with one click.
Transfer tables from a PDF to Excel
Editing PDF files in Microsoft Excel is the topic of this section and illustrates how our PDF converter can be used for this as well. In the animation below we convert a PDF page with a formatted table, and then transfer the converted table directly per Copy&Paste into Microsoft Excel. As you can see, the complete table contents including the complete formatting are taken over in Excel.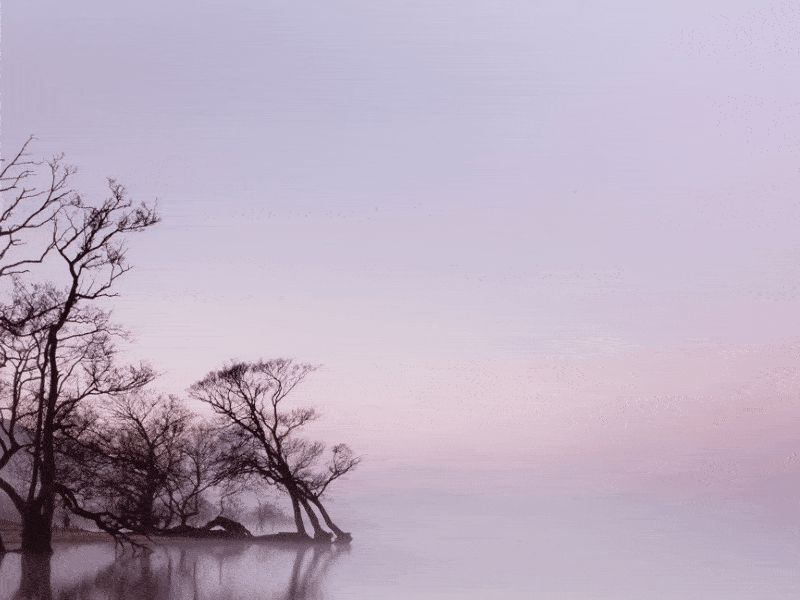 Animation: Convert a PDF file with the included table to be able to transfer it to Excel!
Edit PDF online, or rather with software installed locally on your PC?
For many years we have been a PDF specialist for locally usable PDF software under Windows, which can be used exclusively and directly on Windows systems - including all Windows servers and Windows desktop PCs!
You protect your documents so that they are not uploaded from your server / PC or mobile phone to the cloud or the Internet. The sovereignty over your files, and data contained therein remains 100% local on your system. Your documents are safe, at least safer than unintentionally or deliberately handed over to the Web! Do not you think so? We think that's a key advantage of offline usable PDF software. And this advantage does not seem to be fully understood by some end users.
Another advantage comes from the independence to the Web when editing PDF files - they do not need to be ONLINE! No matter where you are, whether in the coffeeshop, in the restaurant, in the hotel, in the canteen of a university, in the swimming pool, on the train, or directly in the field - with our 'PDF edit' software you can always convert PDF files without to be online and start directly editing your personal PDF files.
Finally, one last advantage: Hidden fee-based SUBSCRIPTIONS as they are sometimes used in the use of online PDF services, even in the PDF top dog Adobe, after a certain time or with specially required PDF functions are available, there is our PDF to Word software not at all!
Your PDF and Word files remain on your system
If you want to edit a PDF, our PDF to Word Converter ensures that all files are stored locally on your system and are not transferred to the cloud or the web. Your files do not have to leave your computer for a PDF to Word conversion. We think that is a not inconsiderable advantage over internet based solutions or cloud programs!
Video Tutorial
The video is currently only available in German. We ask for apology!
Screenshots
Install PDF to Word Converter
You can download and install the free shareware version of our PDF to Word Converter "7-PDF2Word" from our website. The software converts the first three pages of a PDF document to Word for free. If you want to convert more extensive PDF files with our PDF to Word converter, we recommend the full version of the program. The full version costs an affordable, one-time license fee (no subscription) and can be used for lifetime, that means future new program versions can always be unlocked and used as a full version with their once purchased license key.
General to PDF to Word conversion
It is important that the fonts used in the PDF should be available on your system and that it is not a ScanPDF or that the PDF is in a page format that is not compatible with Microsoft Word. This ensures that your PDF layout is preserved in Word. But in most cases this should be the case!
You can find more information about our PDF printer on this product details page...