Trouble Shoot Citrix Installations / PDF Printer
The arguments are invalid
It happens that the installation under Citrix runs into problems. The most common error is that the setup program stops with the message: "The arguments are invalid."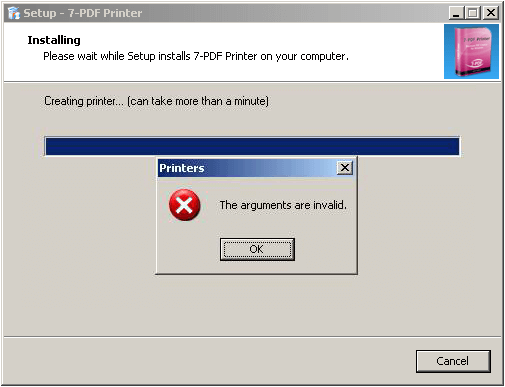 This error is usually caused by the printer spooler system failing to restart itself due to the Citrix Print Manager service being unresponsive. The problem can be illustrated by opening a command prompt and typing the following two commands:
NET STOP SPOOLER

NET START SPOOLER
The solution is simple. Kill the Citrix Print Manager service process. Restart the spooler and the Citrix Print Manager. After this you should be able to rerun the setup program.